Stainless Steel Cusion Clamp 10-Pack 7/8" - Prevents Corrosion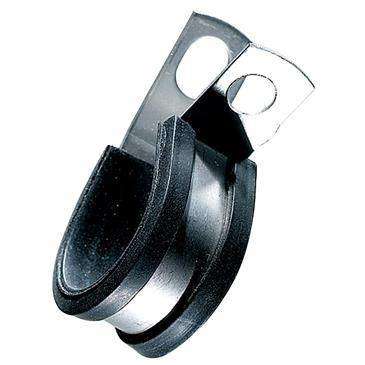 Stainless steel cushion clamps. Nominal diameter:7/8" (22mm). Thickness: 0.06. Width: 1/2" (13mm). Screw size: #10. Prevents corrosion. Resistant to oils, acids, saltwater. Temperatures range from -50° to 300°f. Absorbs shock and vibration. Reduces unwanted noise. 1/4" clearancemounting hole. Manufacturer:
ancor
. Electrical-accessories.
What do you think of this product?