My trip to work
#
My
Trip
2
Work
Giveaway Contest
RESULTS:

We would like to thank everyone who participated in this contest. We really appreciate your engagement and excitement. It was a difficult decision for our team to choose only three winners, because all the photos were amazing and everyone had a unique story to tell. Unfortunately, we only have three prizes for this contest, but keep in mind that we will organize more giveaways in future and you still have your chance to win.

And the winners are:
1. Alex Oak (oakandtheoutdoors) https://instagram.com/p/3RauQHogus/
2. wolfie_the_white https://instagram.com/p/2_LaR5gI9H/

3. teasleyyy https://instagram.com/p/pVaDzTP6kV/

Instagram, Facebook, Twitter

Three lucky winners will win cooksets featured on OutdoorShopping!
Make your workday work for you! An outdoor getaway may not be in your near future, but that doesn't mean you can't plan for one! Take a photo of your workday travels for a chance to win a cookset from OutdoorShopping.com . Here's how to enter:
Follow us on Instagram @OutdoorShopping .


Upload a picture of your workday travels to your Instagram and include the hashtag # MyTrip2Work and tag @OutdoorShopping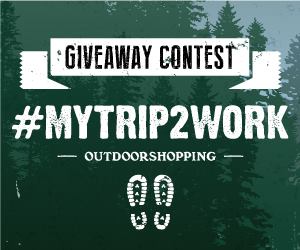 Winners will be announced on www.outdoorshopping.com/MyTrip2Work on June 15, 2015
Prizes include: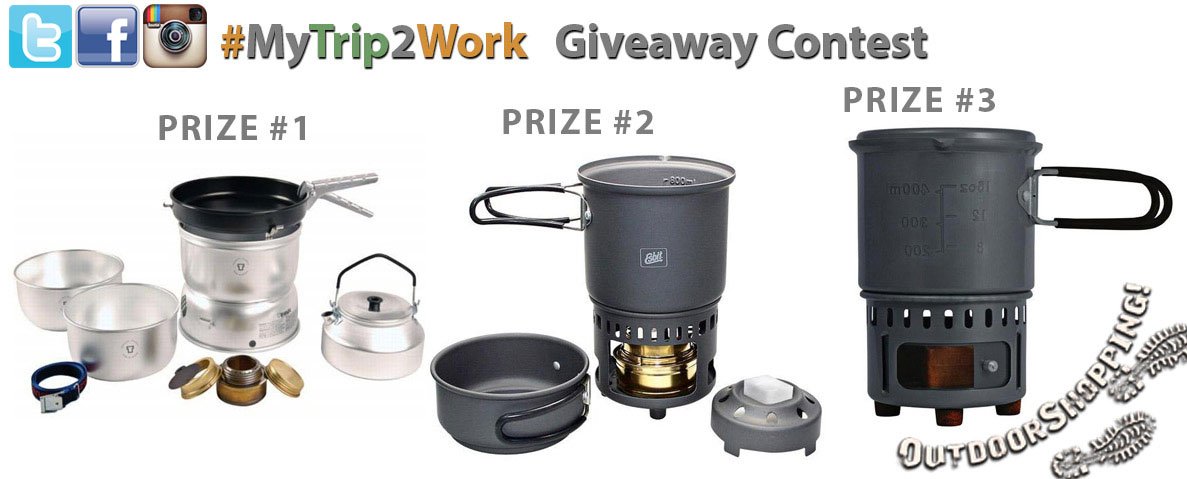 Prize #1: Trangia 25-4 Ultra Light Non Stick Stove Kit
Prize #2: Esbit Alcohol Burner & Cookset
Prize #3: Bleuet Aluminum Cookset/Stove

Good luck, and don't forget to follow us at @OutdoorShopping!