About Us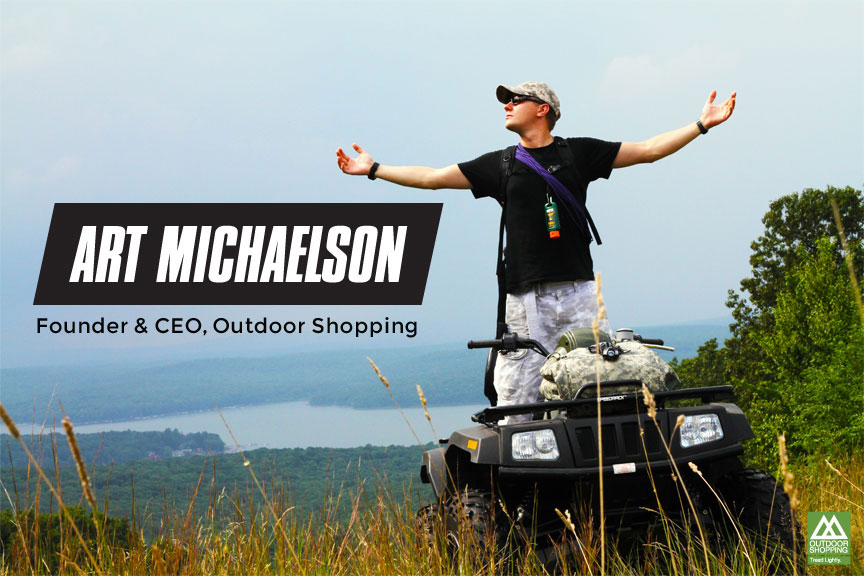 About Art
Art grew up in the beautiful Pocono mountains of Pennsylvania, USA. He developed his love for the outdoors as a child, spending most of his childhood exploring the endless nature around him. Art's first business venture was a restaurant in Key West in 2001. The venture folded within a few months and Art returned back to his hometown in Pennsylvania where he decided that he would try his hand at something he knew well, the outdoor goods industry. Working from his parents house, he initially offered only a limited inventory to various retail locations. But his knowledge and love for the products he was selling helped him create loyal customers throughout the years. Outdoor Shopping has since become a household name around the world as Art has continued to push Outdoor Shopping to be a major player in the online retail and wholesale scene. Today, Outdoor Shopping offers thousands of products spanning over 500 different brands. Art's passion and love for the outdoors and Outdoor Shopping is extremely contagious with his employees, and helps motivate them day in and day out to work with pride and provide the best customer service in the outdoor industry.
About Outdoor Shopping
Our company was founded in 2002. Outdoor Shopping is happy to bring you high quality goods at affordable prices. We specialize in everything camping, hiking, fishing, hunting and much more. We offer both made in USA good and imported goods. We sell both retail and wholesale. Our goal is to help people save money and to help them live better. Today, this mission is more important than ever to our customers and members around the world. We work hard every day in all our markets to deliver on this promise.W e do this by providing excellent customer service and spending countless hours to search for suppliers who can offer us better quality goods at lower prices; so we can pass the savings to you.