Bike Tribes: A Field Guide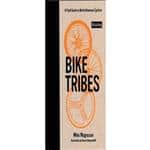 Mike magnuson bike tribes. Are you a stylish urban hipster? How about a leg-waxed road racer? Grouchy shop owner? Find out which cycling tribe you belong to with?ßbike tribes: a field guide to north american cyclists, by mike magnuson. Features/benefits: explains in hilarious detail the various tribes of cycling culture, from retirees and weekend warriors to ragbrai riders and track racers unique illustrations by danica novgorodoff show the special habits, clothing, and preferences of each tribe. 200 pages. 8.75 x 5.6 x 0.75 in., hardcover.
What do you think of this product?