Audbon Field Guide: Mushrooh - Perfect For Mountain Climber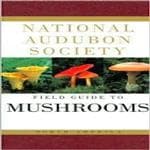 With more than 700 mushrooms detailed with color photographs and descriptive text, this is the most comprehensive photographic field guide to the mushrooms of north america. The 762 full-color identification photographs show the mushrooms as they appear in natural habitats. Organized visually, the book groups all mushrooms by color and shape to make identification simple and accurate in the field, while the text account for each species includes a detailed physical description, information on edibility, season, habitat, range, look-alikes, alternative names, and facts on edible and poisonous species, uses, and folklore. A supplementary section on cooking and eating wild mushrooms, and illustrations identifying the parts of a mushroom, round out this essential guide.
What do you think of this product?