Lunasea Red Flexible Strip LED 2M w/Connector 12V - Flexible & Waterproof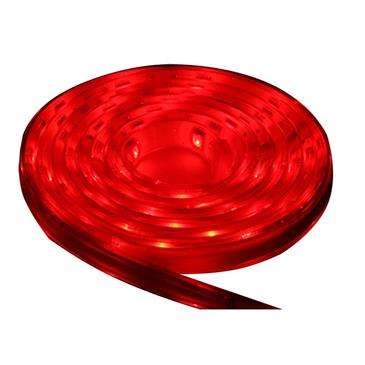 Water proof flexible strip leds. Outdoor ip68 - 30 leds/meter ?¦( 12 vdc - 5050 type led. Red/white. 2 meter with connecter. Add ambiance to any environment. Led strip lighting offers the perfect solution to creating energy efficient, stylish task, accent and mood lighting. Strip lights are discreet, flexible, and cuttable and since they come with a strong 3m adhesive, they can be mounted virtually anywhere. Rated with extensive uv protection for outdoors makes these strip leds perfect for boating applications. Add one of the optional controllers and produce multiple colors, control brightness and create special effects. Flexible & waterproof. Energy efficient leds. High intensity, superior lumen maintenance. Excellent viewing angle: 120 degrees. Cut to the perfect length. Input voltage: 12 vdc. Application: marine, auto and home. 7.2 watt / meter. Manufacturer: lunasea lighting.
What do you think of this product?