White Aqua Gloss Waterbased Enamel 1 Quart - Colorfast & UV Resistant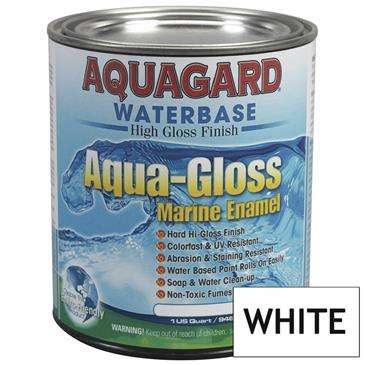 Aqua-gloss ?¦( water based hi-gloss marine enamel (top side). First environmentally responsible water-based marine enamel available. Enviro-friendly. Hard hi-gloss finish.Colorfast & uv resistant.Soap and water clean up.Abrasion & staining resistant.Great value outstanding results.Non-toxic fumes.Water-based paint rolls on easily. Manufacturer: aquagard.
What do you think of this product?